"I just bought a 2011 Maggini model viola by Charline Dequincey. It excels as an instrument in its range of sound colours, strength, projection and clarity of tone, ease of playability and beauty of craft. I was initially taken by its appearance with its gorgeous and curvaceous body and  stunning one piece back, but more details reveal themselves daily; the richly defined grain on the top, the beautiful scroll, the scooped corners, the rustically stylish double purflings, and the complexity and clarity of the varnish. Every day this instrument continues to teach me new sounds and stretches my playing, delivering new colours from creamy and sweet to pungent, stark and nasal, with more darkness and more clarity. I've searched for many years for this voice and am very glad to have found such a beautiful instrument. Now to think up a name…."
 –David Thies-Thompson Ottawa, 2014
Learn more about David Thies-Thompson, here.
This instrument, made in 2011 for Guy Harrison's workshop, is based on a viola by Maggini. Guy and I discussed making an instrument using different methods from our respective schools of violin-making. With the idea of obtaining as authentic a result as possible, and having been offered the opportunity, I took on the challenge of creating this viola, relying on publications that explained Maggini's methods, or methods that were presumed to be his. It has been enjoyable to work on this reconstitution project as it has led to the exploration of new approaches and work methods. I was also required to anticipate potential problems and find solutions to many technical difficulties, and thus delve into unknown territory. It has been rewarding on many levels to undertake this project and research!
——————————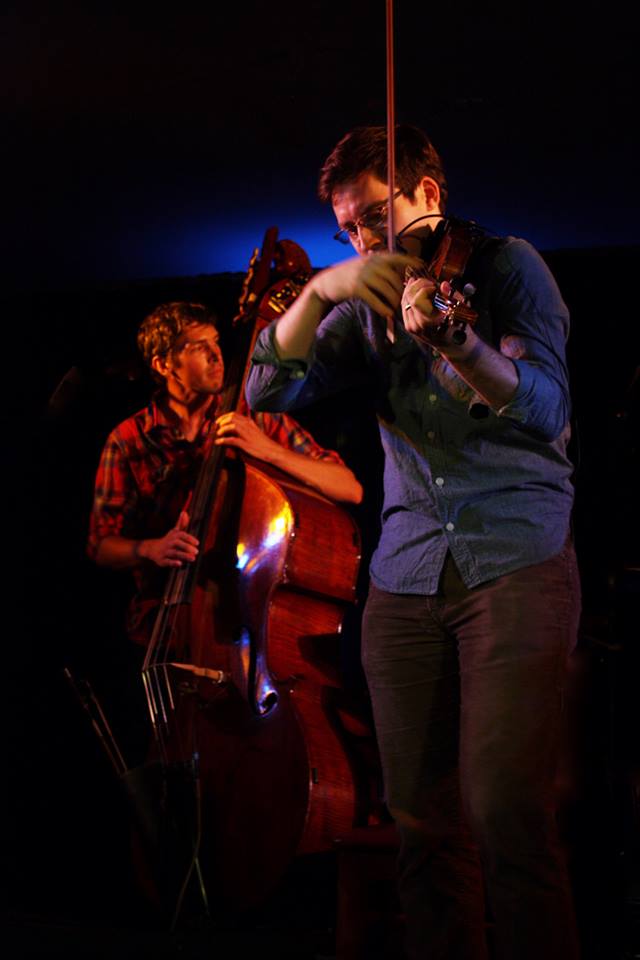 "Charline's violin is a beautiful instrument.  I was immediately drawn to its warm tone, clarity and playability.  It is physically well-appointed and meticulously detailed – a fine example of very skilled craftsmanship."
—Colin McFarland, Ottawa 2014
Colin McFarland is an arts administrator with the Ottawa Chamber Music Society.  He holds a BA Music from Trinity Western University and is actively involved in the local music scene in Canada's capital.  He performs regularly with the Ottawa Chamber Orchestra and in Ottawa's progressive folk fusion band, Sea Change.
The violin owned by Colin, is an instrument I made in 2002 (alongside my violin making studies in Mirecourt). This instrument is modelled after the "Dancla" an early 1727 Guarneri Del Gesù violin. I was attracted by the look of it, even though this violin is fairly different from what one would imagine as a "typical" Del Gesù.
The EP "Sea Change" was recorded with this violin.
 ——————————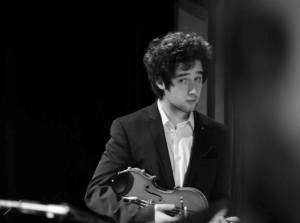 "I searched for a few years before choosing my first professional violin. I had gone into several stores and sought out several luthiers, but nothing really caught my attention enough to make me want to buy. It was while trying out a violin made by Charline Dequincey that I fell for this instrument. A rich sound, strong and pure. There's a hint of gentleness in the trebles with thunder in the bass notes. It has a well-balanced sound that resonates with audiences. I am grateful to play one of her violins. I heartily recommend them to all.
–William" Ottawa, 2014 (Free translation)
To find out more about William Lamoureux.
To find out more about his progressive rock group Billy Love Band.
William recorded the EP Au-delà du pain aux bananes with this violin. 
 William Lamoureux has a violin I made in 2008. This violin is a creative departure from my usual style that I named "Venetian Fantasy", for though it is strongly personal, some elements of the design were inspired by Venetian instruments. 
Copyrights © 2014-21 Charline Dequincey. All rights reserved.