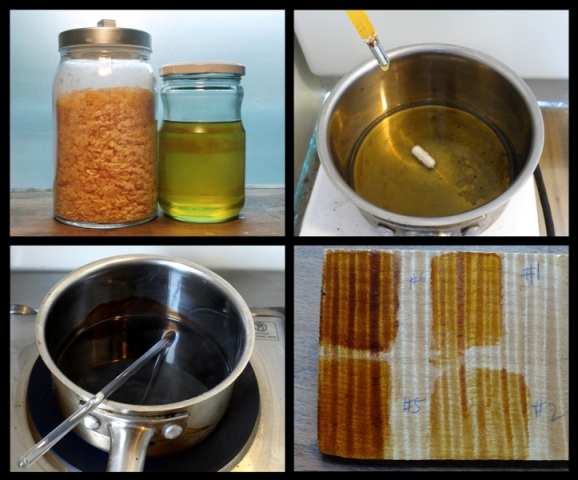 The warm season is the ideal time to prepare varnish as it is better to be outdoors to cook the ingredients. I wouldn't recommend that anyone experiment in their kitchen as there are too many ways it could go wrong, starting with strong and persistent resin and linseed oil smells in the best case scenario.
The varnish I use for my instruments is a mixture of drying oil, cooked rosin and thinner. I'm using ingredients, like linseed oil and colophony, known to be accessible in Europe at least 400 years ago, and were used by painters. The delicate part of preparing oil varnish resides in the cooking: it is important to use the right temperatures; the right amount of time; and the proper ratios to obtain the desired hues and properties. The layers should cure within a reasonable waiting time, and have the desired texture and transparency. Of course, regarding the colouring there are different ways to adjust it later by adding some finely ground pigments for example.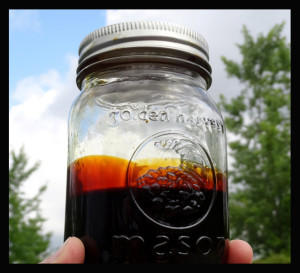 I also enjoy experimenting with the products. It allows me to explore their range of properties and get more acquainted with the results that can be obtained. This provides me a better understanding and control in the resulting product.
This year I've been incredibly lucky to be able to work with an outdoor laboratory ventilation hood within an inspiring country sight. I want to warmly thank Mo for making this happen, his family for their welcome and Devon for his chemistry advice.
In the last decades analyses of Stradivari's varnish have been published, some of the most recent ones confirm the use of several materials.
-Two articles related to the study driven by la Cité de la Musique in Paris:
What exalts Stradivarius? Not Varnish study says, by Henry Fountain (December 4, 2009). The New York Time, retrieved from link.
Complementary spectroscopic analyses of varnishes of historical musical instruments, by Jean-Philippe Echard and Loïc Bertrand (7 April, 2010). Spectroscopy Europe Asia, Retrieved from link.
–Stradivari Varnish: Scientific Analysis of his Finishing Technique on Selected Instruments, by Brigitte Brandmair, Peter Stefan Greiner, 2009, ISBN 3-00-028537-7.
An other interesting read about violin varnish:
–Violin varnish, notes and articles from the workshop of Koen Padding, edited by Helen Michetschläger, 2015, (Sale, UK) Doratura publications.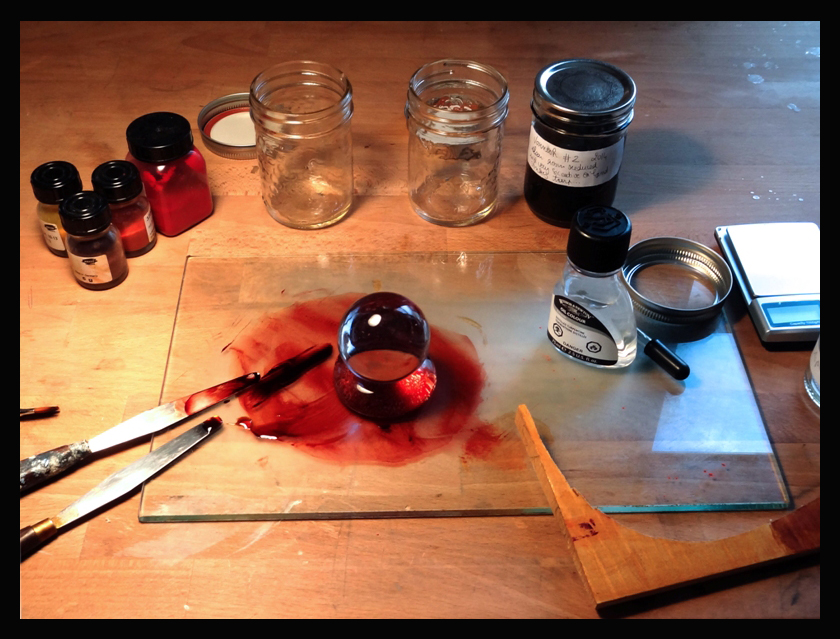 Copyrights © 2015-2021 Charline Dequincey. All rights reserved.